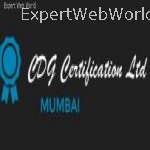 WHO GMP Quality Certificate Company In Mumbai
Contact Number: 02230932062

If number is not correct inform us.
Address: 404, D-3, Gokuldham, Goregaon (E),

Mumbai
Maharashtra
India
400063
Website:

Phone: 02230932062

Posted Date : 31-08-2013


About WHO GMP Quality Certificate Company In Mumbai :
WHO GMP is part and parcel of quality system that encompasses manufacturing and testing of active food ingredients, pharmaceutical ingredients and products, medical devices, diagnostics, and medical devices. GMP Certification confirms the products identity, composition, quality, purity and strength which they represent in the market. GMP covers all aspects of the manufacturing process: defined manufacturing process; validated critical manufacturing steps; suitable premises, storage, transport; qualified and trained production and quality control personnel; adequate laboratory facilities; approved written procedures and instructions; records to show all steps of defined procedures taken; full traceability of a product through batch processing records and distribution records; and systems for recall and investigation of complaints. The food safety act says that in the development, manufacture, distribution, advertising or sale of food products to the consumer all reasonable precautions have to be taken. Therefore all the actors of the supply chain (be it the producers, the packers or the suppliers) are responsible for ensuring the quality, safety, and hygiene not only of food, but also of packaging.
Benefits of GMP:
It can guarantee that the product delivered to the customer fulfils all quality, safety and hygiene requirements.
it can produce a certificate at the customer's request.
it can offer better product quality through better control and traceability, which is an it can guarantee consistent hygienic conditions within a controlled production process.
GMP means having a total control system in place in each manufacturing plant. The purpose is to ensure that from the purchase of raw material to the delivery of the finished product to the customers' premises, all parameters of quality, hygiene and traceability are monitored.
GMP certification, WHO GMP Certification, WHO GMP certification agency, WHO GMP Delhi, WHO GMP India , WHO GMP Marking, GMP WHO mark, WHO GMP Approval,

don't forget to mention that you found this ad on Expert Web World Directory Website.
---