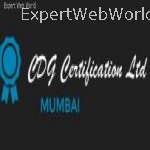 RoHS Quality Certification In Mumbai
Contact Number: 02230932062

If number is not correct inform us.
Address: 404, D-3, Gokuldham, Goregaon (E)

Mumbai
Maharashtra
India
400063
Website:

Phone: 02230932062

Posted Date : 31-08-2013


About RoHS Quality Certification In Mumbai :
RoHS (Restriction of Use of Hazardous Substances) regulations limit or ban specific substances -- lead, cadmium, polybrominated biphenyl , mercury, hexavalent chromium, and polybrominated diphenylether (PBDE) flame retardants in new electronic and electric equipment. ROHS Certification Pvt. Ltd is established as an independent certification with its main objective to safeguard life, property and environment through quality assurance and total quality management.
It has been providing their value added certification services to the Government, Public and Private Sector Organizations involved in various areas/activities. It is a professional organization backed by devoted, highly qualified and experienced personnel. We provide a wide spectrum of customer oriented certification services in an efficient and cost effective manner. ROHS shall create an environment where each employee contributes to all aspects of our business process and shall strive for continuous improvement to meet with customer Satisfaction by having a strong feedback system from clients, auditors and certification staff. It ensures that its services are available to all its clients and these services are not based on undue financial or any other consideration. ROHS ensures that all its procedures /guidelines operate in a non discriminatory manner. etc.
RoHS, also known as Lead-Free, stands for Restriction of Hazardous Substances, originated in the European Union and restricts the use of six hazardous materials found in electrical and electronic products. All applicable products in the EU market after July 1, 2006 must pass RoHS compliance. RoHS impacts the entire electronics industry and many electrical products as well. RoHS reflects contemporary research over the past 50 years in biological toxicology that acknowledges the long-term effects of low-level chemical exposure on populations. New testing is capable of detecting much smaller concentrations of environmental toxicants. Researchers are associating these exposures with neurological, developmental, and reproductive changes.
RoHS and other environmental laws are in contrast to historical and contemporary law that seek to address only acute toxicology, that is direct exposure to large amounts of toxic substances causing severe injury or death.
RoHS certification, ROHS Certification, RoHS certification agency, ROHS Delhi, RoHS India , RoHS Marking, RoHS mark, ROHS Approval, What is ROHS


don't forget to mention that you found this ad on Expert Web World Directory Website.
---